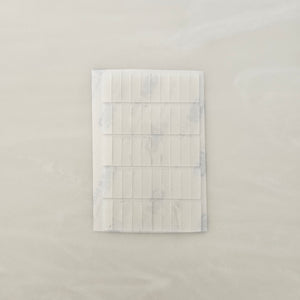 Silicone Grip Strips - Petite Size
Regular price $0.80 Sale
or 6 weekly interest-free payments of $0.13
What's this?
These little strips can be added to our 3cm, 3.2cm and 3.5cm alligator wrapped clips, or trimmed to fit our 2cm micro alligator clips.
They're patent pending and imported, and are made from a medical grade silicone strip with an adhesive backing which adheres to the inside of the clip, giving your accessories excellent grip to even the finest hair.
If you're ordering more than one bow clip, please leave a note at the checkout to let me know which clips you'd like these added to.
Price is for one strip. If you'd like these for a pair of clips, please order 2 strips.